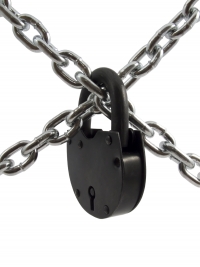 Security breaches were front and center this year, including those that happened at high-profile brands such as Home Depot, AT&T, JP Morgan, eBay and P.F. Chang's.
Because these companies are so large, they were able to mobilize their resources and recover fairly quickly, but small businesses are not always so fortunate. A survey by Experian found that 60 percent of small businesses that suffer a cyber-attack shut down after six months. This coming year, every company, regardless of size, should make cybersecurity one of its top priorities. Take the following advice from experts to help keep your small business data safe.
Test your security system
The more you understand about how a cybercriminal can break into your system, the better prepared you'll be to prevent a potential breach.
Secure your mobile apps
You know you need to protect your business' website and payment system, but what about your mobile app?
Check your vendor vulnerabilities
Make sure the companies you work with have also made security a priority.
Keep cybersecurity in your budget
One important budgetary consideration is cyber insurance. If you already have a policy, read through the fine print to make sure your business' current security needs are all covered and met.
Invest in the right technology
Not only should you not cut your cybersecurity budget, you should increase it, if possible.
Improve your passwords
Password security is something businesses should always think about.
Create a response plan and practice it
Walton advised applying the "fire drill" theory to your cybersecurity policies.
Educate your employees
All the insurance, technology and planning in the world won't stop a hacker if an employee lets one wander right in.
Remember, your business is only as cyber-strong as your weakest link.
To read the entire article, please visit www.businessnewsdaily.com.