This past fall, Bowman team members traveled to the Berlin and Mount Holly locations of Oaks Integrated Care's annual Thanksgiving food drive to lend a hand in this tremendous event. Together, volunteers from throughout the Burlington & Camden Counties spent the day accepting and sorting food donations and preparing bags of donated items for delivery to those in need.
The impact of this event is immeasurable; beyond all the fun that was had, packaging turkeys with all the trimmings makes it possible for families in need to have a warm, traditional Thanksgiving feast for the holiday.
Oaks Integrated Care is a leading nonprofit provider of services for children and families living with mental illness, addiction or developmental disabilities. To learn more about this organization or to be an advocate for their actions visit the Oaks Integrated Care website.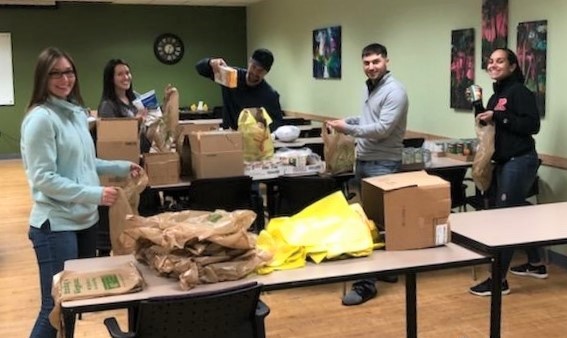 We would like to give a special thanks to Bowman team members Tonia Davis, Michael Foster, Ben Horner, Glen Walton, and Nicole Land who volunteered at the Mt. Holly location (above) and Rachel Rudy, Michelle Prus, Kevin Kraft, Michael Vesci, and Samantha Booker who volunteered at the Berlin location (left).
As a mid-size firm with a dedication to the development of the people and businesses of the Delaware Valley region, we pride ourselves on our involvement with the local community. We look forward to seeing more of our friends and clients at future events! To find out all the ways in which we are committed to the community check out the Bowman blog or contact us via the link below.
{{cta('b05cee88-dbcc-43c2-af17-c5fc17122a75')}}