The morning started sunny and 80 degrees; however, the temperature would rise to nearly 90 degrees before the day was over. This potentially humid day did not prevent ten volunteers from the management and staff of Bowman & Company LLP from gathering in Burlington, New Jersey, the location of a current housing project for Habitat for Humanity. These volunteers were Jennifer Buccieri, Sarah Donahue, Lauren Granate, Janice Grassia, Maryann Holloway, Stephen Morano, Mitchell Peiffer, Kelly Roche, John Ryan and Kaleigh Sawers.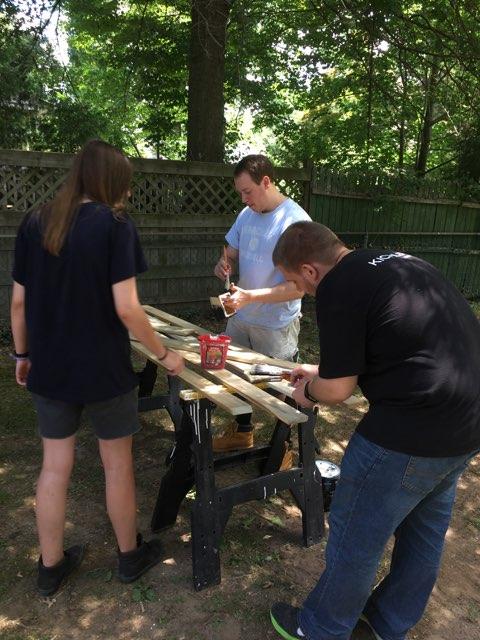 For some of the volunteers, this was not their first day of service for Habitat for Humanity. Employees of Bowman and Company LLP have volunteered a few times in recent years. There are a variety of jobs that are assigned. Volunteers work on new construction or work that involves restoring an existing home. Whatever the task, these volunteers came dressed for work much differently then they normally dressed for the office. The construction staff from Habitat explained that the house, our volunteers were going to be working on, was scheduled for an inspection the following day and certain tasks needed to be completed so that the house would be given a certificate of occupancy. Among these tasks were the painting of a bedroom and bathroom on the second floor and the installation of switch plates throughout the house. In addition, we were tasked with the completion of a deck that was in progress and a new railing was needed for the front porch. My colleagues and I began working on the assigned tasks and had the opportunity to admire the work that was completed by others.
Habitat for Humanity began in the mid 1960s through a collaboration between Millard and Linda Fuller and biblical scholar, Clarence Jordan. Jordan founded Koinonia Farm in Americus, Georgia in 1942 and it was at this site that the concept of partnership housing began. Those in need of shelter working side by side with volunteers to build simple, decent houses. In 1984, former President and First Lady, James and Rosalynn Carter became involved with the Jimmy Carter Work Project for Habitat and their personal involvement brought national visibility and a dramatic increase in new affiliates around the country.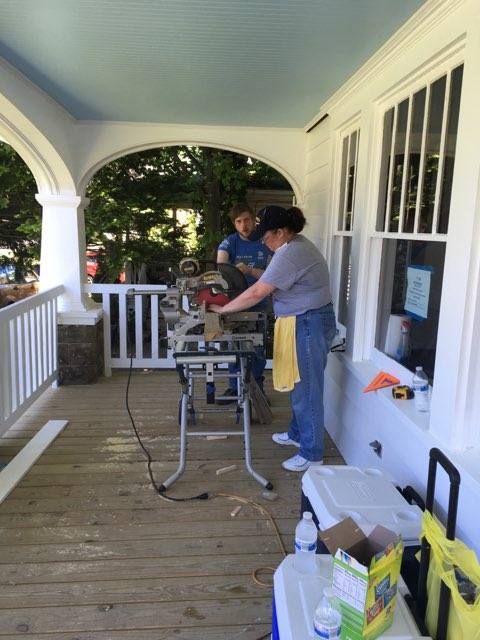 Habitat for Humanity of Burlington County and Greater Trenton-Princeton (HFHBCGTP) is an independent affiliate of Habitat for Humanity International. It is one of many across the United States and the world. You can read more about this affiliate on their website https://www.habitatbcgtp.org/ where you can also access ways to follow them on social media.
The Bowman & Company LLP Day of Service is one of the many ways that our firm gives back to the community. We are proud to continue serving people in our community through Habitat for Humanity of Burlington County and Greater Trenton-Princeton.
{{cta('b05cee88-dbcc-43c2-af17-c5fc17122a75')}}