On May 10, 2017 Bowman & Company LLP once again sent a team of employees to Trenton to help Habitat for Humanity of Burlington County on the construction of a series of 7 homes that will be built. That morning, fifteen volunteers from the management and staff of Bowman & Company LLP gathered at a site in Trenton, New Jersey, the location of a current housing project. These volunteers included Alex Davidson, Jennifer Buccieri, Shawn Glynn, Laura Reilly, Dan DiGangi, Kristin Sullivan, Lauren Granate, Carolyn Havlick, Kirk Applegate, Jeffrey Baldino, Michael Cragin, Janice Grassia,Vincent Tomasello, Kelly Roche and Mitchell Peiffer. As business professionals with little or no experience in construction, there were anxious expressions on many faces! The day's success, however, would prove that we had nothing to be anxious about.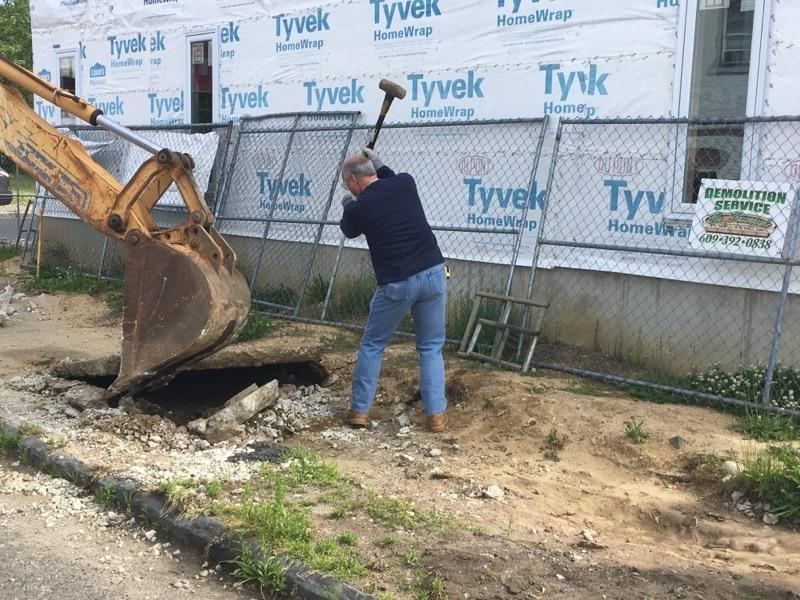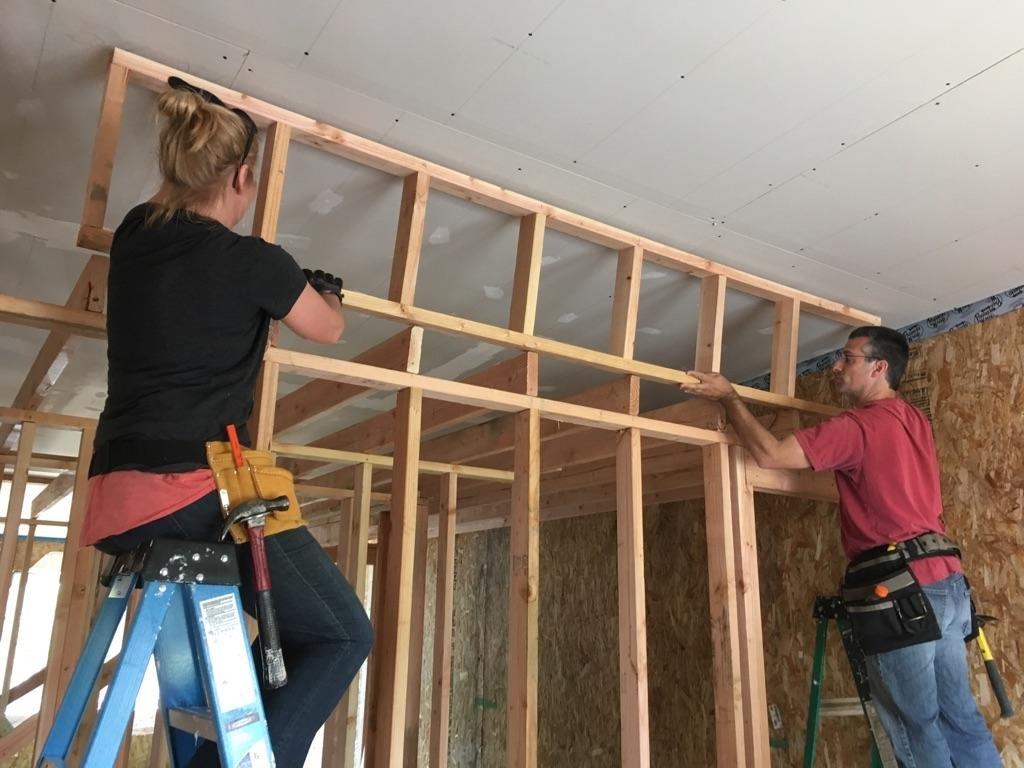 Senior Manager Janice Grassia, who organized this Bowman & Company LLP Day of Service, said, "I want to thank each of you for your time and energy in helping out with the Habitat for Humanity build. Your efforts are greatly appreciated by that organization and by Bowman. I hope you enjoyed the day and were not too sore after all that sledge hammering and transporting concrete."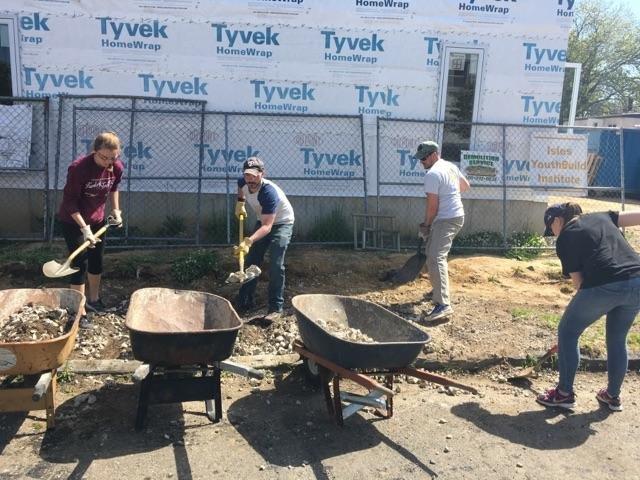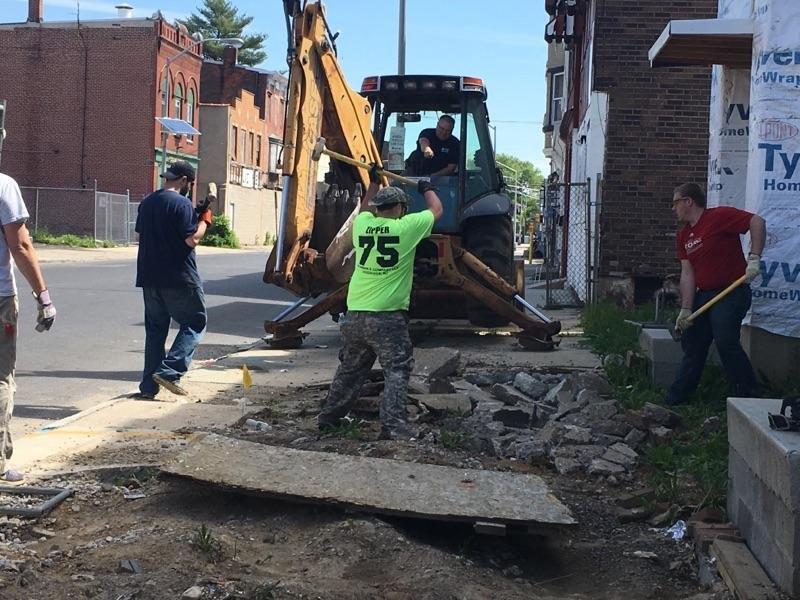 Habitat for Humanity began in the mid 1960s through a collaboration between Millard and Linda Fuller and biblical scholar, Clarence Jordan. Jordan founded Koinonia Farm in Americus, Georgia in 1942, and it was at this site that the concept of partnership housing began: those in need of shelter working side by side with volunteers to build simple, decent houses. In 1984, former President and First Lady James and Rosalynn Carter became involved with the Jimmy Carter Work Project for Habitat, and their personal involvement brought national visibility and a dramatic increase in new affiliates around the country. I had first heard about Habitat for Humanity in the 1980s during this growth spurt. Now, once again, in 2017, I am grateful that I have been able to volunteer for an organization that I have long respected through Bowman & Company's Day of Service. Today, Habitat for Humanity International is a true world leader in addressing the issues of poverty housing.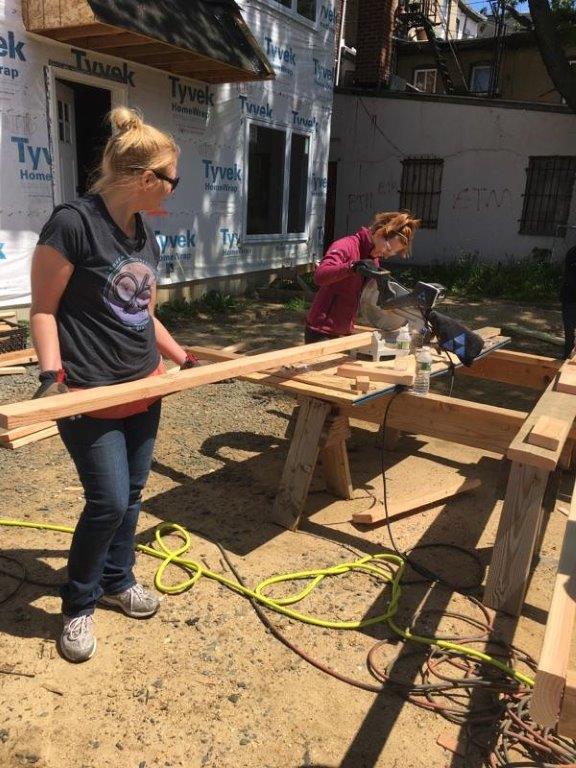 The affiliate in Burlington County, New Jersey is one of many across the United States and the world. Their mission is to put faith into action by eliminating substandard and overcrowded housing and create affordable homeownership. Habitat for Humanity of Burlington County partners with families in need and volunteers to transform lives through decent and affordable housing. Since its inception in 1987, the affiliate has built homes in Moorestown, Burlington City, Medford, Mt. Holly, Willingboro, Mt. Laurel, Beverly, Burlington Township, Florence, Bordentown, Palmyra and Cinnaminson. You can read more about this affiliate on their website http://www.habitatbcnj.org/ where you can also access ways to follow them on social media.
The Bowman & Company LLP Day of Service is one of the many ways that our firm gives back to the community. We are proud to add the Burlington County Affiliate of Habitat for Humanity to our community.
{{cta('b05cee88-dbcc-43c2-af17-c5fc17122a75')}}