On Wednesday, October 16th, three Bowman team members joined with Bancroft as part of Bowman & Company LLP's volunteerism program. Bancroft is a leading regional nonprofit provider of specialized services for individuals with autism, intellectual and developmental disabilities, and/or need for neurological rehabilitation.
In order to further Bancroft's mission and our own commitment to the community, Bowman Manager Megan Dovie (bottom-left), IT Analyst David Hudson (top-left), and Senior Associate Thomas Kleinhans (top-right) met with Bancroft's Director of Community and Donor Engagement, Darleen Blesi (bottom-right). Together, this team spent the day helping paint a group home. Upkeep of this facility is imperative, as it helps extend Bancroft's quality care to people outside the reach of the main campuses.
As a part of Bowman's dedication, we encourage each and every employee to give back through volunteerism. In addition to offering a multitude of volunteer opportunities, our firm policy allots 8 hours per fiscal year to every staff member to spend engaging in philanthropy.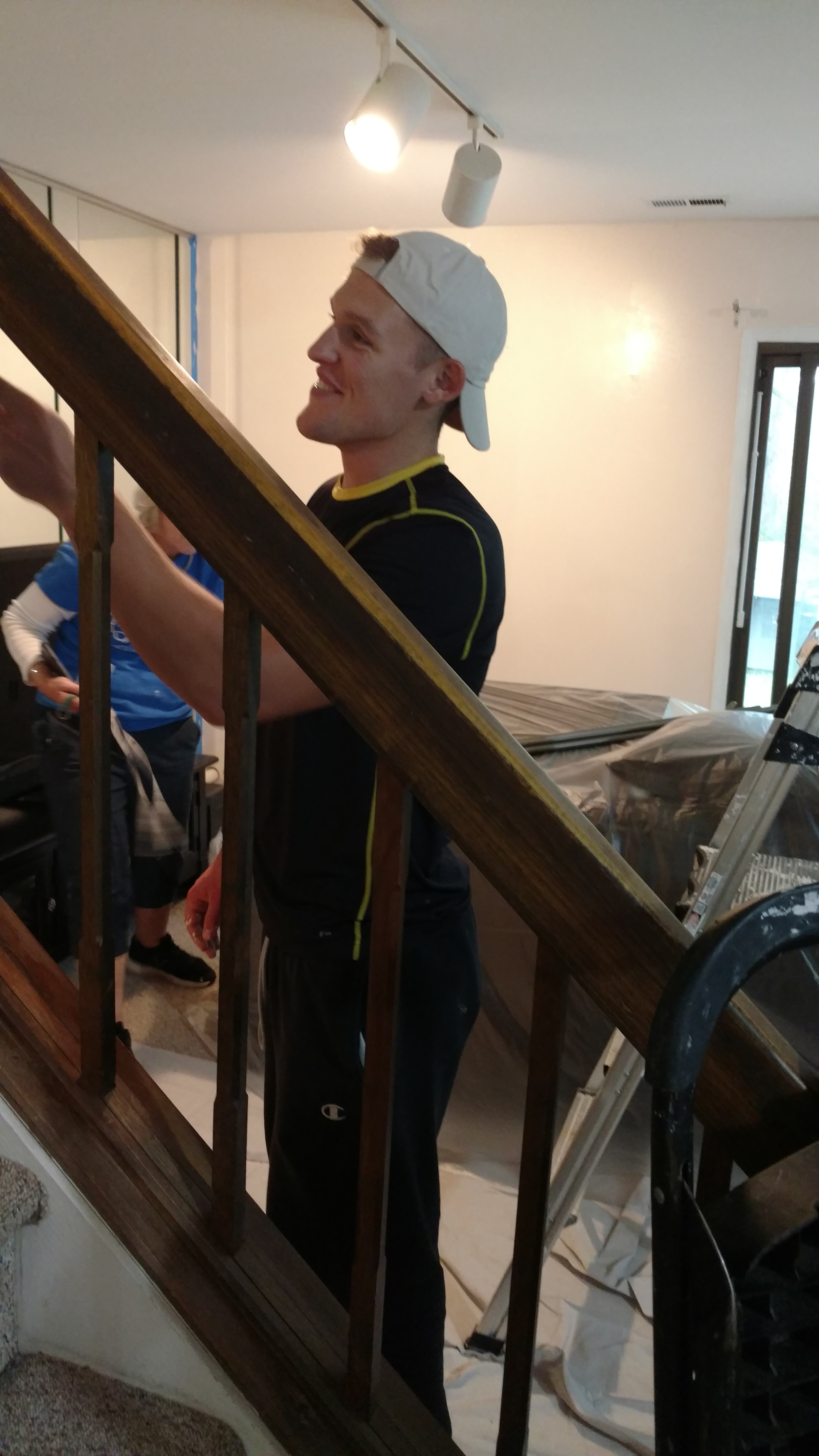 Thomas, Megan, & David
At Bowman & Company LLP, we believe strongly in the value of giving back to the community that has treated us so well over the last 80 years. We are proud to support Bancroft and the south New Jersey community, and we look forward to seeing more of our friends and neighbors at future events!
{{cta('b05cee88-dbcc-43c2-af17-c5fc17122a75′,'justifycenter')}}