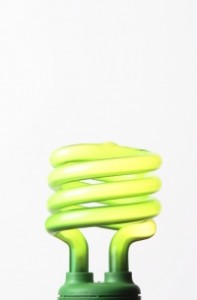 Trash trucks tend to lean far away from fuel efficiency, with the typical truck getting only a paltry three miles per gallon.
With the price of diesel staying near $4 per gallon over the last few years, for cities struggling with tight budgets and trying to reduce pollution, garbage trucks are getting closer scrutiny.
Municipal fleet managers are taking big steps to cut the costs of taking out the trash. They are looking for savings by switching fuels and by finding ways to burn less of the fuel they have. The biggest change thus far has been the massive adoption of compressed natural gas, in place of diesel, as the primary fuel for new garbage trucks.
Only about 10 percent of U.S. refuse vehicles (including both public and private fleets) run on natural gas, but half of all new purchases are for natural gas trucks, said Jeremy O'Brien, the director of applied research at the Solid Waste Association of North America, a group of public waste removal agencies.
Natural gas trucks can save on fuel costs and though the up-front costs are significant, the savings for natural gas vehicles adds up quickly.
To read the entire article, please visit www.governing.com.