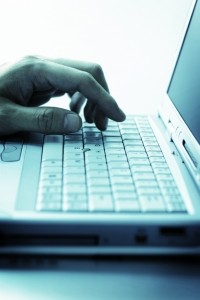 The House recently passed a trio of cybersecurity bills that would enhance information sharing and strengthen the cyber workforce at the Department of Homeland Security (DHS).
The National Cybersecurity and Critical Infrastructure Protection Act would strengthen public-private partnerships to help deter cyber-attacks:
It would require that cybersecurity incident response plans are updated regularly
It amends existing legislation so that private entities can voluntarily submit their cybersecurity procedures to DHS in order to gain liability protections in the event of an attack
It codifies into law the National Cybersecurity and Communications Integration Center, to facilitate the sharing of real-time cyber threat information across government and critical industries
"This bipartisan bill establishes a true partnership between DHS and the private sector to ensure the distribution of real-time cyber threat information in order to secure our nation in cyberspace without burdensome mandates or regulations," Homeland Security Committee chairman Michael McCaul, R-Texas, said in a statement.
The Homeland Security Cybersecurity Boots-on-the-Ground Act would require the DHS to develop occupation classifications for employees performing cyber activities and to make those classifications uniform across the agency.
The Critical Infrastructure Research and Development Advancement Actrequires the DHS to develop a plan to help accelerate research and development into cybersecurity protections and technologies.
"The National Cybersecurity and Critical Infrastructure Protection Act, the result of consultations with hundreds of stakeholders across government, the private sector and privacy advocates, will enable government and the private sector to work together to prevent and defeat cyber-attacks," said Rep. Patrick Meehan, R-PA., who sponsored the bill.
To read the entire article, please visit www.federaltimes.com.