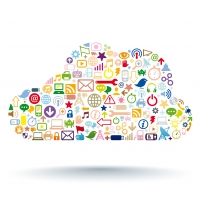 Privacy law, spending restrictions and different performance metrics separate the government's public services mission from the private sector's public relations goals.
Justin Herman, who leads government-wide social media programs at the General Services Administration recently said, "Social media for government is rightfully different from social media for the private sector and amid changing technologies we must better understand these differences in order for agencies, companies and citizens to share in the full opportunities and benefits."
He announced three new social media initiatives that will launch over the next three months, designed to improve federal users' visibility, reach and effectiveness on social platforms:
• A Federal Social Media Policy Development toolkit will be published on software code sharing repository Github.
• The second edition of the Social Media Accessibility toolkit, which helps social media managers make content more accessible to people with disabilities, will go live.
• GSA will release new guidance on how to measure the performance of government social media accounts.
To read the entire article, please visit www.fcw.com.