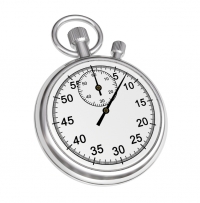 Governments across the country are confronting a situation that is all too familiar. In a very short amount of time, many employees will be eligible for retirement. Warnings of a 'silver tsunami' among public employees have been a concern for many governments. Retirements for six major state's systems were on pace to exceed last year's totals.
The impending retirement of so many senior level employees will leave not only a significant hole in the workforce, but will also take with it a vast amount of knowledge and expertise. It will be important to communicate this knowledge with the younger workforce before it is gone.
Some experts do not feel that there will be a mass exodus, but rather most agencies will see a steady flow of retirements over a longer period of time. The baby boomer generation spans nearly two decades, with the youngest still under 50. Also some governments offer varying benefits packages and set different ages for retirement eligibility, which influences when employees leave service.
Governments should be preparing for a large number to retire within in the next five to ten years. One of the main issues keeping boomers from retiring is the current recession and still sluggish economic recovery. As the economy improves many of these eligible employees will be more likely to take their retirement packages and leave. Governments should be planning accordingly to fill these positions and maintain some of the knowledge that will be leaving with these employees.
To read the entire article, please visit Governing.com.