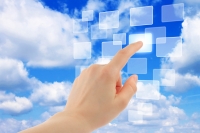 All governments, big and small are facing a new challenge: unlocking the potential of big data, the increasingly commonplace data sets too large and complex for traditional data processing systems. In order to address this new challenge, governments need to be looking at creating a role of Chief Data Officer (CDO) to collect, analyze and utilize the data that is being received.
It is predicted that the volume and dimensionality of data will continue to grow exponentially. Although private sector businesses are able to easily track trends that contribute to their bottom line, governments must respond to diverse constituencies, each quantifying value quite differently, making it harder for government to link data usage to performance. This is where the CDO is an important addition. Their job is to put the data together and utilize it to best serve those constituents.
In New York City, Rachel Haot became the nation's first local government CDO. Her job was to advance the strategic plan created by Mayor Michael Bloomberg that would make New York the world's leading digital city. The CDO analyzes how all these data areas are deeply interconnected and provides coordination. Since 2011, every initiative has been achieved. New York recently replaced its decade-old website with a new user-centric site which attracts 3.7 million monthly visitors, and acts as a communications hub for the city's comprehensive outreach. It has tripled its social media audience through 14 smartphone apps, three text messaging programs and 340 social media channels.
CDOs in the public sector can determine whether the right data is being collected and decide where to deploy analytics resources and create uniformity across agencies. In this way, governments can be more efficient and respond to community issues. Governments who employ a chief data officer can radically improve what they do for their constituents.
To read the entire article, please visit NLC.org.