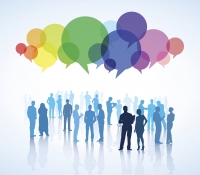 Hosting a twitter chat can be a hugely powerful tool, enabling you to communicate directly with your audience.
Twitter chats can also seem intimidating if you've never hosted one before.
Utilize these useful tips to successfully plan a twitter chat!
Invite Partners to the Conversation – The whole idea behind a twitter chat is to engage people in a conversation, so get your partners to join in. This will expand your audience reach, because partners will have a different set of Twitter followers. Also, don't hesitate to include a large audience, the more the merrier!
Prepare (and prepare, and prepare) – Start with preparing your tweets and gather any useful links, photos, videos, or other content you can share. Then, as conversation flows, you can easily tweak one of your prepared tweets to respond to a question quickly.
Promote, and Fiercely! – Make sure you are spending time to promote your chat through your Twitter account. Also, consider sharing information about the chat through press releases, blog and other forums to engage a fresh audience. Putting together some sample promo tweets for partners to use will make it easier to them to promote your Twitter chat too.
Don't Forget Logistics – Don't forget about sending out meeting invites, so participants don't forget to show up. Also, set a reminder for yourself before the chat, so you can be prepared at the start time.
To read the entire article, visit: www.govexec.com.