Bowman & Company LLP recently had the pleasure of presenting at the Municipal Clerk's Association of Gloucester County's Fall 2019 Mini Conference. This conference was held to promote financial, ethical, electoral, and licensing training and information for Municipal Clerks.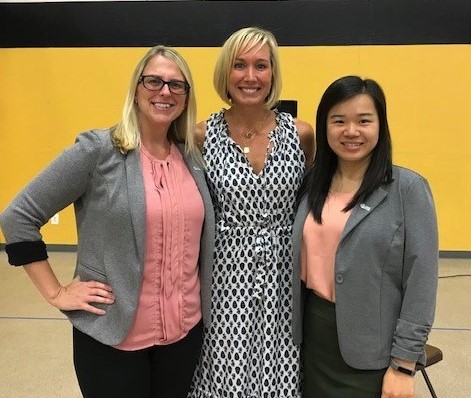 During this event, Bowman Manager Laurie Beckman (left) and Senior Manager Jie Yang (right) partnered with Alexis Batten (middle), of Parker & McCay, to cover the requirements of budgets and bond ordinances. Jie and Laurie's report presented an in depth dive into understanding New Jersey municipal audit reports. This presentation spanned statutory requirements, mandated audit standards, financial statement guidelines (GAAP & OCBOA), budgeting deadlines, and Financial Automation Submission and Tracking (FAST). This presentation helped local clerks better understand core areas of municipal finance.
This presentation furthered the Municipal Clerk's Association of New Jersey's mission of creating uniformity in the methods and procedures enacted amongst municipalities. We are proud to have had this opportunity to improve an industry central to our business.
We look forward to seeing our friends and neighbors at future events! For any questions or comments, please contact us through the link below.
{{cta('0a579c2c-3c88-4f4c-affa-498ea3ce7d20')}}