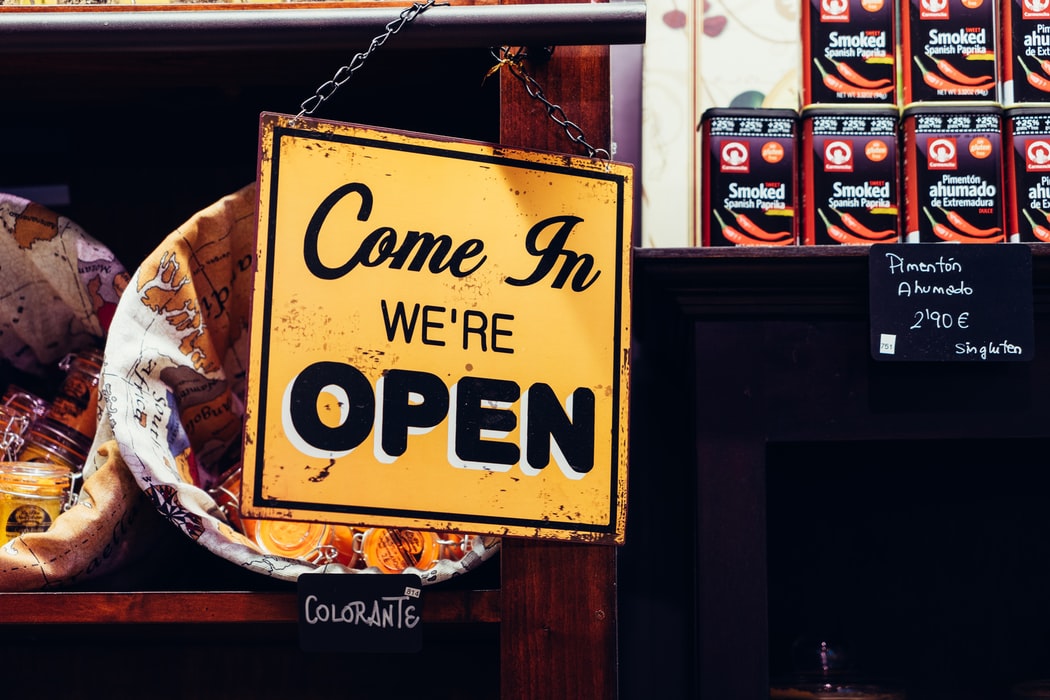 New Jersey Governor Phil Murphy has announced that an additional $100 million of federal Coronavirus Aid, Relief, and Economic Security (CARES) Act funding will be allocated to assist in the recovery of individuals and small businesses affected by the coronavirus pandemic. This funding comes amid continued restrictions on restaurants and other vital entities.
The majority of the funding will be doled out through two programs aimed at sustaining small businesses and providing them with Personal Protective Equipment (PPE). An estimated $70 million will be directed towards Phase 3 of the New Jersey Economic Development Authority's (NJEDA) Small Business Emergency Assistance Grant Program. An additional $10 million will be used to further the New Jersey PPE Access Program.
How will funding assist businesses?
Permissible use of funds include reimbursing lost revenue as a result of the pandemic, working capital, and payroll funding. Any capital expenditure or construction is not considered as a permissible use of funds. Businesses may not use the funding for capital expenses. Phase 3 funding is composed of:
$35 million to support businesses classified as "Food Services and Drinking Places" under NAICS code 722 and

$15 million will be directed to support "micro-businesses" that have five or fewer FTEs

The remaining $20 million will be available to support any eligible business.
In order to access relief provided by the Small Business Emergency Assistance Grant Program, businesses must pre-register for funding. Pre-registration applications are open now and must be submitted no later than 5 p.m. on October 27th, 2020. The pre-registration application can be accessed here. Sample applications can be viewed by visiting the NJEDA website.
Who is eligible to apply and when is the deadline to apply?
Any business or nonprofit located in New Jersey, including home-based businesses, with 50 or fewer full-time equivalent employees (FTEs) is eligible to receive grant funding during Phase 3. Businesses that received funding in previous phases of the program are eligible to receive Phase 3 funding.
Pre-registration must be completed by 5 p.m. on October 27th. After the pre-registration period, applications will be made available according to the following rolling schedule:
Restaurants – 9:00 a.m. on Thursday, October 29, 2020

Micro businesses – 9:00 a.m. on Friday, October 30, 2020

All other businesses, excluding restaurants and micro businesses – 9:00 a.m. on Monday, November 2, 2020
Applications for each category will be open for a period of one week and will be accepted on a first-come, first-served basis. All eligible restaurants, microbusinesses, and other eligible businesses, who properly pre-register, will start receiving notifications of acceptance beginning Thursday, October 29th, October 30th, 2020, and Monday, November 2nd, 2020 respectively.
How much funding Will be available to each business through the grant?
The size of the grant awarded is dependent on the type of businesses and quantity of FTEs employed. Eligible businesses can expect to receive a grant ranging from $5,000 – $20,000, based on the structure outlined below.
Eligible Micro-businesses with five or fewer FTEs and sole proprietorships will receive up to $5,000

Eligible Businesses with six to 25 FTEs will receive up to $10,000

Eligible Businesses with 26 to 50 FTEs will receive up to $15,000.
For businesses that are classified as "Food Services and Drinking Places" (NAICS code 722) ONLY:
Eligible Businesses in this classification with five or fewer employees will receive up to $10,000

Eligible Businesses with six to 25 FTEs will receive up to $15,000

Eligible Businesses with 26 to 50 FTEs will receive up to $20,000
What businesses are deemed ineligible for the funding?
Businesses that are engaged in particular industries are ineligible for funding. To be considered eligible, the business type must not be:
Related to gambling or gaming activities

Related to the purveyance of "adult" (i.e., pornographic, lewd, prurient, obscene) activities, services, products or materials (including nude or seminude performances or the sale of sexual aids or devices)

Auction or bankruptcy or fire or "lost-our-lease" or "going-out-of-business" or similar sale

Traveling merchants

Christmas tree sales or other outdoor storage

Any other activity constituting a nuisance

Illegal under the laws of the State of New Jersey
How Will PPE Funding be Distributed?
Small businesses will be able to utilize this funding through the PPE Access Program. Eligible small businesses will receive funding for PPE in the form of subsidies for purchases from NJEDA approved vendors. New Jersey has published a list of PPE wholesale suppliers that provide everything from N95 masks to COVID-19 testing kits.
To learn how your business can utilize funding from Phase 3 of Small Business Emergency Assistance Grant Program or more information on the New Jersey PPE Access Program, reach out to a Bowman representative through the button below. Make sure to stay tuned in to the Bowman Blog for more updates on COVID-19 related news and regulatory events.
{{cta('b05cee88-dbcc-43c2-af17-c5fc17122a75')}}