While we are saying farewell to summer, students across the nation are welcoming a new beginning. To help local students get a head start, Bowman staff participated in Camden City's Operation Backpack.
Operation Bookbag helps the students of Camden City, NJ get ready for a year of learning. Through the provision of school supplies, this event provides children with an educational foundation to succeed. Evan J. Palmer, CPA, RMA, Kenneth M. Drewes, CPA, RMA, and Matthew T. Mamounis led Bowman's participation in this year's school supply drive. Their efforts were met by Camden Mayor Victor Carstarphen and Councilwoman Marilyn Torres.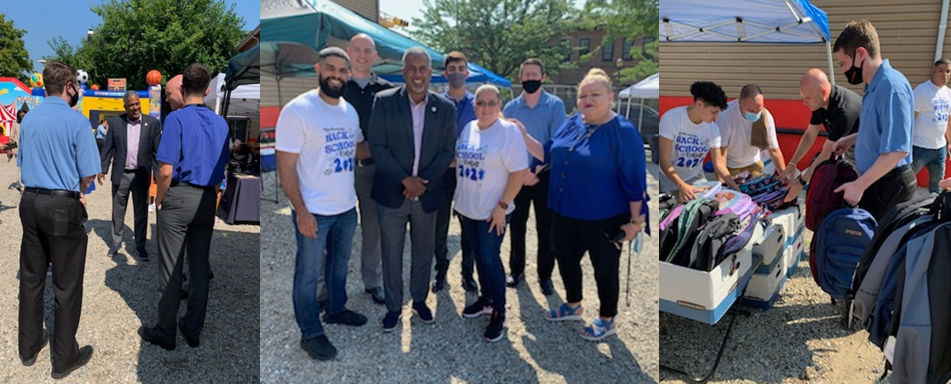 We here at Bowman are honored to help pave the way for future generations. Through school supply drives, company events, and firm policies that promote volunteerism, Bowman is committed to being a good neighbor to the Southern New Jersey community. To find out more about our involvement check out the Bowman Blog or connect with us via the link below.
{{cta('b05cee88-dbcc-43c2-af17-c5fc17122a75′,'justifycenter')}}