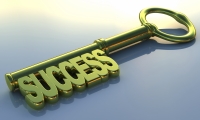 In the public sector, the phrase 'pay for success' is becoming more common. Governments across the country are looking for new and creative ways to fund successful programs. Pay for success (PFS) models appear to be gaining ground with many social service agencies.
All PFS models have two things in common: they both involve a third party intermediary who brokers a deal involving upfront investment in some social service program, and they both involve closely monitoring and measuring the program's performance to assess if the upfront investment is actually achieving its hoped-for-down-the-road savings.
The models differ in how they structure their financing. In the social impact bond model a third party financier funds a program hoping to reap a return on that investment later. With opportunity compacts, the governments agree to a reinvestment bargain through a third party intermediary.
It is unknown how effective these approaches will be in funding social service programs. Both of these models, however, offer a clear requirement to governments to get serious about costing out services, and measuring program impacts.
To read the entire article, please visit Governing.com.