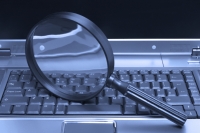 The Verizon Cyber Intelligence Center recently released a report that indicates that while many government agencies invest in protecting themselves from external cyber threats, many data breaches are, in fact, self-inflicted.
The Center studied 63,000 cyber incidents across public and private industries for its 2014 Data Breach Investigations Report. Of these, more than a quarter were due to miscellaneous errors, such as accidental online publishing or sending an e-mail to the wrong recipient.
As the country's largest employer and a gatekeeper of untold amounts of data on employees and constituents, the federal government is prone to sending non-public information to the wrong person, the report found.
Agencies might be aware of the problem "on a micro-scale, but they don't know how big the problem really is," said Chris Porter, managing principal of the Verizon Cyber Intelligence Center and co-author of the report.
This year, Verizon widened the scope of the report, including data from cyber incidents or whenever a system was threatened, not just when an actual theft occurred.
To read the entire article, please visit www.fcw.com.