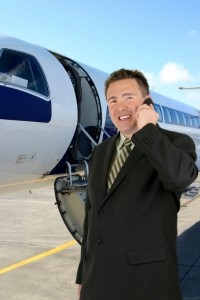 BYOA stands for Bring Your Own Application. Simply put, it means allowing employees to decide which mobile applications they use to enhance their work.
There is a stereotypical image out there of a federal employee carrying two phones: usually a BlackBerry alongside an iPhone or Android device. Many agencies have long been unwilling or unable to allow official work on personal devices so often, employees carry both.
The Bring Your Own Device (BYOD) movement supported the notion that workers should be able to use their personal devices for work. Now BYOA is making its way into the federal government. Whether it's a personal or a government-issued device, people are starting to think about how the applications they rely on to be productive in their everyday lives could be applied to their jobs.
Chris Roberts, vice president of the worldwide public sector at Good Technology, said government mobility is evolving. "The focus used to be all about mobile device management; now people really want to execute on the application side of mobility. From a government point of view, the idea is to save money and create efficiencies, moving beyond just email on mobile devices and eventually being able to execute all functions of your job from a mobile device."
Relinquishing control over applications on government-furnished devices can be difficult for some agencies, but giving employees that decision making power is inevitable.
A BYOA environment would give employees who are traveling the ability to access work email and check in at the airport without having to juggle two phones.
A successful mobile strategy has implications beyond productivity. It's also a good tool for bringing in and retaining talented employees.
To read the entire article, please visit www.fcw.com.