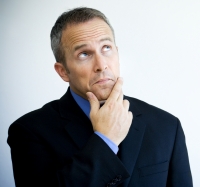 Editor's Note: This is the fifth and final installment in our ongoing series on crowdfunding. We recommend beginning with Part One.
Just imagine, your organization's crowdfunding campaign is about to go live. Maybe you see yourself presiding over the ribbon cutting for that new city park. Maybe you will finally bring your invention to the marketplace. Maybe you see your bank account flush with the level of funding your charity so desperately needs. You've done your research and selected a crowdfunding platform that best meets your organization's needs. Now it's time to sit back, put your feet up, and watch as the money comes rolling in right? WRONG. Nothing could be further from the truth. Crowdfunding campaigns take continued work, and there are risks to both the recipients and the investor/donors in a crowdfunding campaign.
The Risk to Intellectual Property
If the crowdfunding campaign's intended project is something to patent, trademark, or
copyright, public disclosure poses a legal risk. When patentable technology is disclosed, the clock starts ticking. Someone else may start using the technology, and if a patent application is not filed within one year, a patent cannot be filed. Maybe you wish to also file a patent in other countries. In that case, there is no such one-year period to protect you. In most other countries, patents are awarded based on novelty, so public disclosure in the United States prevents protection in these other countries. In addition, in 2013, the United States became a "first to file" country. Under these rules, the disclosure in the crowdfunding campaign could allow someone to file a patent before you, a situation that could lead to litigation to resolve. The situation is similar for trademarks. For copyrighted work, the disclosure is generally the same as publication under the Copyright Act, but the disclosure starts a 90-day clock under the Act. The copyright must be registered within that window for the owner to make claims of infringement experienced afterwards. If infringement occurs before the registration, the owner must prove monetary damages in litigation.
Who Owns the Ideas Received in Public Comments?
On some crowdfunding platforms, the legalese associated with the platform takes care of this situation in the terms of use. The terms of use may state that the project creator owns the rights to all submitted comments. Even with such terms of use, the project creator may find themselves in legal battles from using ideas received in public comments.
Meeting obligations and defining expectations
As mentioned in a previous article, some crowdfunding campaigns are configured such that, if the goal is not reached, all the funds are returned to the investors/donors. This configruation, however, does not guarantee that funds are expended as proposed by the recipients in successful campaigns. Fulfilling obligations is a product of business integrity, and with a crowdfunding campaign, it can be anything from sending the promised thank-you note or tee-shirt to following through with the project proposed in the campaign. In this, setting realistic expectations is a must.
Risks to Investors
Besides the recipients not having business integrity and fulfilling their obligations when it comes to issuing the promised reward or following through with the project, in financial return crowdfunding and peer-to-peer lending, investors face several types of risks. In a report by staff researchers working for the International Organization of Securities Commissions (IOSCO) issued in 2014, the following risks were identified:
High Risk of Default and Investment Failure. It is estimated that 50% of equity crowdfunding and 30% of peer-to-peer lending investments fail.
Risk of Platform Closure/Failure. At the time of the report, one peer-to-peer lending platform had failed resulting in 100% investment loss.
Risk of Fraud. Crowdfunding being 100% online lends itself to anonymity, and with this obscurity, the opportunity for fraud is ever present on both sides of the transaction.
Risk of Liquidity. There is no secondary market for an investment in a crowdfunding venture. Participants cannot sell their investments.
Risk of Cyber-attack. It is 100% online so it is vulnerable to the typical risks associated with online activities.
Lack of Transparency and Disclosure of Risk. Until an investor/lender has become a member of the platform, they tend not to be privy to risks.
Become a Crowdfunding Success Story
Crowdfunding is a growing source of funding all over the world. Individuals, entrepreneurs, non-profit organizations, companies, and governments are looking to crowdfunding as another source to help them move forward and make dreams a reality. To be successful, it takes planning, patience, and research. Recipients and investors/donors should know their risks. In the planning stages, you and your organization may determine that you need expert assistance, such as an attorney or a financial professional, in order to become a crowdfunding success story.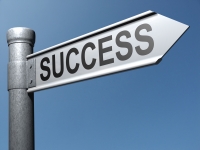 {{cta('85e83cdb-a7d8-43e0-8ce4-ce52431643a6′)}}
Sources:
United States Patent and Trademark Office https://www.uspto.gov/patent
Crowdfunding Poses Benefits, Risks by Ken Tysiac http://www.journalofaccountancy.com/news/2014/feb/20149550.html
The Risks of Crowdfunding by Nicholas Wells http://www.rmmagazine.com/2013/03/04/the-risks-of-crowdfunding/
IP 101: Introduction to Patent Law and Inventions by Nicholoe E. Martiak, Esq., Sorin Royer Cooper, http://orsp.kean.edu/policies/Introduction%20to%20Patent%20Law%20and%20Inventions.pdf